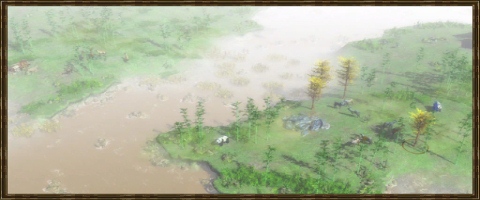 Yellow River is a map taken from Age of Empires III: The Asian Dynasties. Here Shaolin and Zen are the natives.
Description
Edit
During the dry season, the waters of the Yellow River recede to create fertile new islands, and animals often gather near the river's edge to drink. During times of flood, extra resources abound and naval craft are sometimes seen along the river. Recruit local groups as allies to take advantage of their multiple trade routes located along the borders of the map.
Ad blocker interference detected!
Wikia is a free-to-use site that makes money from advertising. We have a modified experience for viewers using ad blockers

Wikia is not accessible if you've made further modifications. Remove the custom ad blocker rule(s) and the page will load as expected.