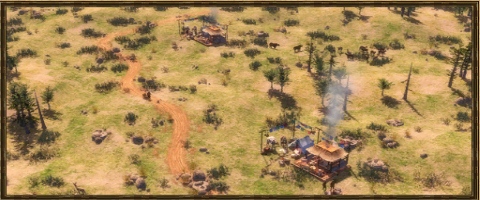 Silk Road is an Asian map.
Description
Edit
Starting from their Markets at opposite sections of the famed Silk Road, players vie for control of this lucrative Trade Route. Since the map portrays a randomly selected part of the passage, three terrain variations are possible, each with unique characteristics. Players do not need to establish the route, only capture it before the enemy does!
Native tribes (civilizations)
Edit
Shaolin / Zen
Shaolin / Sufi
Bhakti / Udasi
Ad blocker interference detected!
Wikia is a free-to-use site that makes money from advertising. We have a modified experience for viewers using ad blockers

Wikia is not accessible if you've made further modifications. Remove the custom ad blocker rule(s) and the page will load as expected.