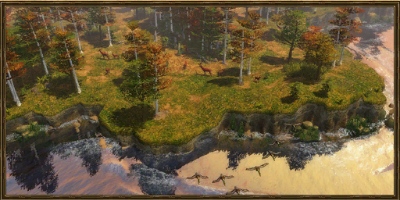 New England is a map taken from Age of Empires III and is based on New England region of America.
Description
Edit
Each team will have an easily defended Iroquois or Cherokee village. The fight will be for control of the four Trading Post sites along the single central Trade Route. Lakes and low stone walls provide natural barriers and choke points. Search the isles off the coast for hidden Treasures.
Ad blocker interference detected!
Wikia is a free-to-use site that makes money from advertising. We have a modified experience for viewers using ad blockers

Wikia is not accessible if you've made further modifications. Remove the custom ad blocker rule(s) and the page will load as expected.