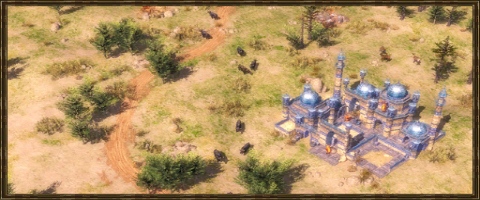 Mongolia is an Asian grassland map. It is taken from Asian Dynasties. It has Sufi and Shaolin as the native tribe/temple/civilization.
Description
Edit
Players begin in generous grassland. To the north lie the fertile slopes of the steppe, where players will have to extend their reach in order to bolster their economies and reach the distant Trade Route. The number of grazing animals is astounding, and can be utilized to great advantage.
Ad blocker interference detected!
Wikia is a free-to-use site that makes money from advertising. We have a modified experience for viewers using ad blockers

Wikia is not accessible if you've made further modifications. Remove the custom ad blocker rule(s) and the page will load as expected.