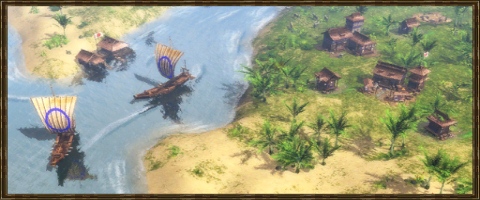 Indochina is an Asian map taken from Age of Empires III: The Asian Dynasties. Jesuit and Sufi are the native tribes/temple of the map. It is based on mainland Southest Asia.
Description
Edit
With rich coastal waters and plentiful resources, the Indochinese peninsula promises many opportunities for expansion and conflict. A central river provides naval access inland, and numerous religious sites dot the landscape.
Ad blocker interference detected!
Wikia is a free-to-use site that makes money from advertising. We have a modified experience for viewers using ad blockers

Wikia is not accessible if you've made further modifications. Remove the custom ad blocker rule(s) and the page will load as expected.