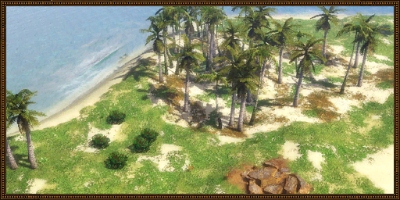 Hispaniola is a map taken from Age of Empires III: The War Chief.
Description
Edit
Surrounded by sea, Hispaniola promises conflict on both land and water. Inland, Carib tribes live in the jungles around the base of an impassable mountain. Extra starting crates of Food will help you jump start your early economy. Whales in the western bay are a strategic secondary source of Coin.
Ad blocker interference detected!
Wikia is a free-to-use site that makes money from advertising. We have a modified experience for viewers using ad blockers

Wikia is not accessible if you've made further modifications. Remove the custom ad blocker rule(s) and the page will load as expected.