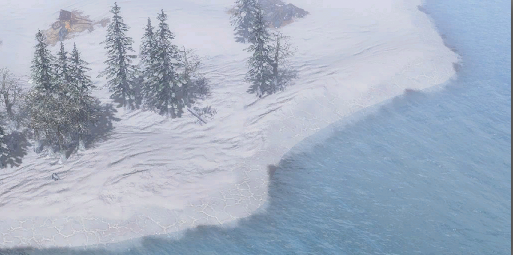 Antarctica is a glacial map in Age of Empires III: The War Coast. It is based on Antarctica, the world's coldest continent and the only map based on a continent.
Description
Edit
Players start on mountain outcrops in the middle of a wide expanse of ice. Resources are not standard - all extra resources are located on exposed mountain tops in the midst of the icefield or on the ridge of land surrounding the icefield. There are two trade routes on the sides of the map, and there are Nootka villages on other mountain outcrops.
Ad blocker interference detected!
Wikia is a free-to-use site that makes money from advertising. We have a modified experience for viewers using ad blockers

Wikia is not accessible if you've made further modifications. Remove the custom ad blocker rule(s) and the page will load as expected.